Recently we shipped the first batch of MU2's. We are very happy to see that the first customer reviews confirm our own enthusiasm, like this one on Audiophile Style:
"(…) I'm most impressed by the total naturalness of that space and the coherent way everything has its position in that space. How the tiny sounds hold their touch to their origin, for example the reverb connected to the singer and the recording space. It is just incredible. A new window of truth."
Our dealers asked us what sets the MU2 apart from other streaming DACs. So we assembled a list that provides them with talking points. And then we figured that this was not just interesting for our dealers to read. So please enjoy…
1. Audio Performance
The MU2 delivers a breathtaking musicality really quite unlike anything ever heard before in the realm of digital audio reproduction. Its unique combination of qualities results in a profoundly emotional experience wherein the listener is seduced by the music.
2. Feature Set
The MU2 combines the functions of several components including a Roon Server and Roon Endpoint, with internal SSD storage capability, a DAC and Master Clock, a Preamplifier with both digital and analog inputs, and analog volume control. This integration simplifies the audio system at home and offers total control to the designers.
3. Math
The MU2 employs an extremely powerful FPGA processor with the most sophisticated upsampling and noise shaping algorithms in the audio industry today. Grimm Audio discovered that this performance level is key to remove all veils between the listener and the artists.
4. Electronic and Software Technology
– An exceptionally low jitter clock oscillator that is guaranteed accurate since each is measured with our proprietary jitter analyzer before it leaves the factory.
– The Major DAC is a discrete 1.5 bit PWM converter that runs on the FPGA processor. Read about its design here.
– The preamp has a unique analog audio signal path that is Class A throughout, with focus on ultra low harmonic distortion and ultra low phase modulation. The relay-based analog volume control lets the user control external analog sources equally well as digital and internal sources.
– Powerful and clean in-house designed switch mode power supplies, along with in-house designed voltage regulators (series and shunt type), offer extremely high electrical isolation of sensitive circuit parts.
– The vast majority of software that runs in the MU2 is developed by Grimm Audio. We believe that having full control over all processes running inside a device leads to the most reliable and highest quality performance one can imagine.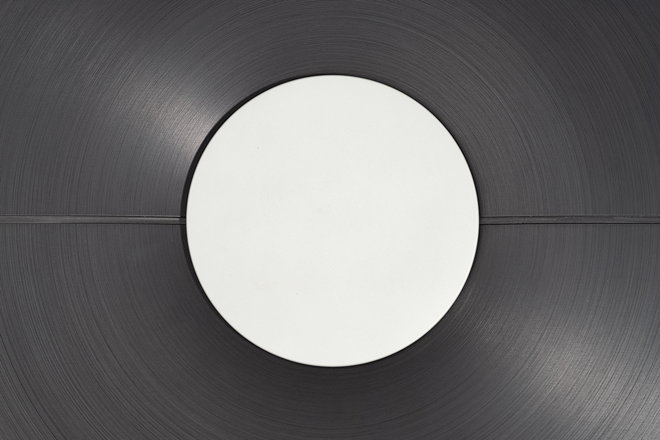 5. Industrial Design
The MU2 is 'an object of art'. It has a timeless design aesthetic that is striking, yet discrete. The graphics of the display and web interface follow the same design philosophy. In our opinion a device with supreme sound quality should have equally high quality looks, so it gently decorates one's living room for many years.
6. User Friendliness
The MU2 is intended to be used by the whole family. Its 'one box' design can easily be placed in any environment. Remote control is possible via Roon, a web interface and any IR remote.
7. Updates
We are 'driven to improve' and we take our customers with us on that journey. Whenever we improve the sound quality or feature set of the MU2, we offer these improvements to all our existing customers via software or hardware updates (when possible). Software updates are provided at no charge and can be installed automatically via our update server.
8. Support
We know that audio equipment can sometimes malfunction. Our support team is dedicated to get you enjoying the music again with the shortest timeframe possible. We offer a 5 year limited warranty to customers who fill in their warranty card.
9. Durability
We celebrate our 20 year anniversary in 2024 and still support every single product that we've ever built. We are a company dedicated to customer care now and into the far future.